Does it pay in business to be social? If you want to get your business or product in front of hoards of targeted prospects then the answer is definitely YES! Our social media packages will do just that.
Facebook currently has 1.65 billion monthly active users and has a 15% increase year-on-year. Twitter has 100 million daily active users and there are almost 5 billion videos watched on Youtube every single day. Prospects are using social media every single minute of the day and there are many ways we can tap into this vast amount of potential business.
Corporate branding of your social media pages
Engaging content written and posted for you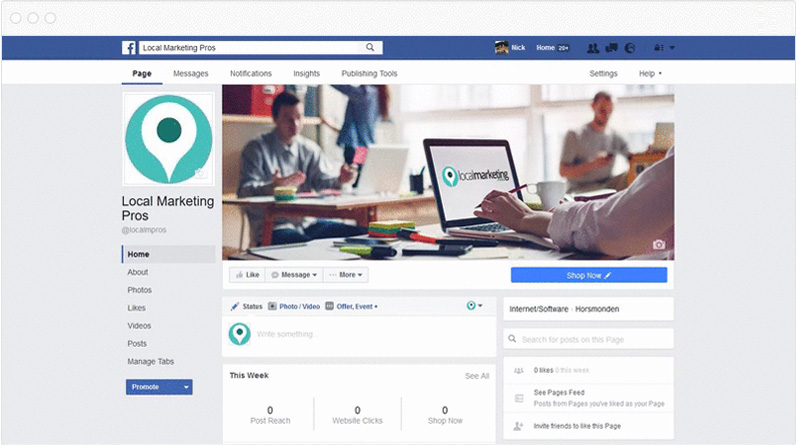 Strong brand recognition
As the saying goes you only get one time to make a first impression. We will create consistent, eye catching graphics for all your social media channels using your corporate identity and colours so when we drive traffic to your pages the users instantly feel they are presented with a professional company.
Maximum exposure
We encourage the use of as many social platforms as you feel are useful to your business. We can set these accounts up for you and we'll also link them up to your website's blog so your posts get syndicated quickly and your message has every chance of going viral.
Engaging content
Posting great content that people find interesting and willing to share is the key to having an active and growing social media account. We will ask you to fill in a business profiler so we can get to know what makes your company tick. We'll then write a big batch of intriguing posts and gather captivating images that gets your message across. Our posts are then drip fed through your accounts at the optimum rate for maximum exposure.
Building an audience
You will gain new followers naturally when you post great content but we have some advanced methods to build your audience which we will share with you if you take-on one of our social media packages. Once your account reaches a sizeable following every new post will gain more interaction, enforce your brand and create new interest in your business.
Laser targeted paid advertising
Our social media strategies will put your ads in front of your target audience. We utilise Facebook's amazing demographic filters to drill down to the people who are most likely to convert into business for the lowest cost per aquisition.